Deciding on a Creative Photography Business Names
Why A Creative Photography Business Name
Deciding on a creative photography business name can seem a real challenge. You have just realised your calling, and you happen to possess the ability to emote through the medium of a picture. The social network has lauded your semi-professional attempts and now you feel at the precipice. Only one thing remains. Your brand name for your photography business must be distinct and capture your creative mission statement. That's why it's neccesary to get your creative juices flowing . This guide provides an Ideagasm for those looking to decide on their creative photography brand name. After many years at the coal face growth hacking for creative & micro entrepreneurs we have discovered some nuggets that can help filter out the weeds.
This guide will help you develop creative ideas for your photography studio as well as several tips on how to properly choose the name for your brand.
Do remember though, If reading through this article doesn't give you a clear direction for your photography business name, why not consult with DZYNIN. We specialise in helping small businesses grow digitally. One of our premier clients is Capturedbyalex.
This type of business name is also helpful when it comes to your online marketing and search engine optimisation.
Skip to the names matrix if you would like to jump straight into a grid filled with creative photography business names.
What makes a Photography Business Name Creative
What makes anything creative,  an esoteric question that has puzzled the creative and the enterprising since time immemorial. Some say creativity is linked with proximity and some suggest novelty as the prime goal of creativity. 
Nevertheless, The sound of clicking selfies  is now ubiquitous and group selfies are now cultural phenomena. In this context, the paradigm for a creative business name will spur from cultural context, where once polaroid camera was a household product and the subsequent names of polaroid studios reflected the product and the time.
The Art & The Business
On the off chance that you possess the ability to communicate through the art of photography, and have decided it is your calling; It is time to start-up with your very own creative photography business . Indeed, today the field of photography is highly competitive as it is one of the few disciplines that allows mastery of art and enterprise individualy. In this century of self, photography is one of a few occupations that ranks high in self-fullfilment; and the demand for high – end photography has only meant one thing, your business name should be distinctive and set you apart from the heap of competition. 
When you have decided on your photography startup idea along with your creative photography business name you need a specialist camera and various other instruments required for the type of photography you are pursuing.
Also, when you are arriving into this business of yours you certainly need to keep up a name for your business. The name should be sufficiently great and snappy additionally with the goal that individuals recall it for different events also.
Keeping up a brand name is a troublesome assignment in fact so to make your errand simple we give you certain tips to name your very own photography business.
This blog is going to assist you with selecting adorable creative photography business names just as infectious photography names for your business or organization. We realize you need to pick the best photography names ever. The appealing photography business names can assist you with promoting your business.
Ask Dzynin how they can help you start your photography business
TIPS TO KEEP A CATCHY NAME FOR YOUR CREATIVE PHOTOGRAPHY BUSINESS
Utilize your conceptualizing abilities You should utilize silliness to choose a specific name. You should think a great deal that what name could be kept which has a touch of sense and imagination in itself.
Utilize your own name-As you are the proprietor and entire sole specialist of the business you can likewise utilize your name and name your business. The clients of you should know what your identity is.
Using Rhyming words is an effective method of promoting your photography brand.
Swear off using specific words-You are not keeping a name for an expert or any high signatory. You are keeping a name for a normal man in this way you should avoid using language or some specific words. Doing so will credit you up in a troublesome circumstance as people won't appreciate what kind of business you guarantee.
Keep up a name reliant on your specific locale It isn't indispensable that you may be invested huge energy in each and every zone. You may be extraordinary in wedding shoots so you can name your photography business subject to it.
Use sound judgment In a world stacked with competition you should make  sharp moves and as such get  the best studio name to reflect your brand.
Ask Dzynin how they can help you start your photography business
 Creative Photography Business Names – Weddings
Just as wedding photography is less about the couple themselves and more about the emotions captured; the photography business name should reflect this approach. Below are some examples to inspire your wedding photography business.
Valuable Moments -Mystical Wedding Photography -Love Photo Studio -Dream Photography Studio
Astounding Pics – Best Moments Photographer -Exceptional Occasion -"I Do" Photography Studio
Enchanting Wedding Photography
Ask Dzynin how they can help you start your photography business
Creative Photography Business Names – Portraits
In Addition, DZYNIN recommends adding suffix and prefixes like "photos by" or "Captured by" in your business. Also it is possible to incorporate your city or name whilst picking one for your new photography business, including numbers is also a modern trend. We have excelled using this technique for our client CapturedbyAlex
Incomparable Portrait -Appealing Portrait Studio -First-Choice Portrait -Awesome Portrait Studio-Ruler Photography
Flawless Portrait -PortraitPro-ProfiPortrait-Picture Master-Propelled Portrait Photography
Ask Dzynin how they can help you start your photography business
Creative Photography Business Names- A Few Cool Ones
On the off chance that you are working with a niche photography business. Take a look at these select varieties and consider including something unique to your organization name, for instance, your first/last name, city or specialization.
ProfiCamera-Fine art Photography-Photography Artist -Snappy Camera-Immaculate Photoshoot
Tasteful Photo-Family Photo Studio-Grin Photography Studio-Picture Star-Wow Photos
Ask Dzynin how they can help you start your photography business
Unique Outdoor & Specialty Photography Names
Furthermore, This rundown of photography business names will be valuable for pros in the cityscape, scene, sports, ethereal, land, inside plan, building and different sorts of outside photography.
Smooth Pictures-Wonderful Exposure View-Beautiful View-Charming Impressions
Emerald Photography -B&W Photography-Experience Photo-Present day Image
Ask Dzynin how they can help you start your photography business
Newborn Photography Business Names
On the other hand if your area of specialisation is new born photography, then you have to choose an extremely charming and infectious photography business name. It ought to be something identified with family and parenthood. The name ought to be reasonable and straightforward, as the customers are searching for an expert in this sort of photography.
Tiny Love Photography -Newborn Photo Studio- Cool Kids Studio
Family Photo Session-Early Moments Shots -Pic o' Boo Photo Studio
Ask Dzynin how they can help you start your photography business
How to Choose a Creative Photography Business Name?
Even though you have just taken the rundown of innovative photography business names for different sorts of photography studios. Now we might want to share thoughts on how to develop your own creative ideas and tweak them.
Ask Dzynin how they can help you start your photography business
The Creative Process
1. Consider Your Specialization
Firstly, It is important to pick one of different photography business names which are some way or another identified with your territory of specialization. For example, "Early Moments Shots" is the name of infant or kids photography business in Chicago. The name "Early Moments Shots" is effectively picked in light of the fact that it urges unexperienced parents to catch those valuable early snapshots of their child's life.
2. Use Your Name with the Direct Inclusion of "Photo" Or "Print" Or "Capture"
Secondly, you can utilize their subordinate words. This technique has a major favorable position. It enables you to bring out the vital relationship with a particular kind of action. Additionally, there are no impediments for creative mind, since each business visionary has the chance to consolidate the previously mentioned words with other lexical units. Along these lines you can get eye catching and intriguing photography business names, for example, "FotoHappy", "Photograph Laboratory" or "City Print".
3. Don't Overlook the Easiest Way – Use Your Name
Likewise The most freuquent methodology of picking photostudio names is to consolidate your first or last name with the sort of photography you are working with, an example of this is CapturedByAlex. The name of the business marked under one's very own name is simpler to recollect for clients. Besides, utilizing your very own name, you won't likely encroach the copyright of somebody's image name. Regardless of the way that such a methodology is very straightforward, the best picture takers utilized it to name their business.
4. Original Name Which Isn't Related to Your Specialization
Unlike the previous method, this system doesn't suggest the immediate incorporation of words identified with the photograph studio specialization. Notwithstanding the way that numerous business visionaries think about this a genuine downside, others want to concentrate on the name resonation, its appeal and quickness. Along these lines, with the assistance of this strategy, such intriguing varieties as "Studio Selfie", "Grin", "7 Frames", and so on were made. The names might be identified with the specialization of the studio or may not. The primary concern is that they are all around recollected and appealing.
5. Consider How It Sounds
In addition,Consider how the name of your photograph studio will be articulated and sound in a phone discussion. All things considered, your supervisors should pick up the telephone and present themselves for the organization. For instance, think about whether it will be simple and demonstrate to articulate the innocence of the organization, for example, CYAN-MAGENTA-YELLOW-BLACK.
6. Include Words to Trigger Emotions
Furthermore, It is a well-known fact that not only the company's logo design but its name should evoke the emotions. Not just the organization's logo structure however its name ought to inspire the feelings. A great deal of representatives utilize enthusiastic words in their photography studio names. For example, "Happy Mama's Moments". This name will pull in guardians who are hanging tight for an infant. Think about utilizing such words while building your photography business.
7. Use Catchy Phrases
Commonly, the less difficult the name of your organization, the catchier and simpler to recall it is. This is one of the most regularly utilized photography business names thoughts among top picture takers. For better understanding, have take a gander at the accompanying names: Smile Please Photography, Click Time Studio, Events Remembered Photography, Make It Snappy, and so forth.
8. Merge Two Words for a Fusion Name
Above all you can consider a combination name. Most importantly, you should pick two words and afterward join them and see whether they fit together. For instance, two words "Pentaprism" and "Contax" were combined to make a remarkable name Pentax. One increasingly fruitful model is Picsmania. Two basic words "Picture" and "Lunacy" were consolidated to make a remarkable business name.
9. Find Out If This Domain Name is Available
Before you endorse the name of your studio, it is important to check whether the area name is accessible. It is basic for clients to effortlessly locate your official site on the web. Go to Whois to check space name accessibility. Go to Whois to check domain name availability.
10. Check whether the Name is Free
Most important to giving a name to your organization. It is an unquestionable requirement to check whether your photography business name is free so as to stay away from legitimate issues. Direct research and verify that no one is utilizing a similar name right now. In the event that you are going to enlist your organization in your state, simply check the present names of the neighborhood organizations. All you need is to Google the name of your state and Secretary of State Business Search. Here an official state page ought to show up, where you can enter the ideal name and check whether it is being utilized at present.
Creative Photography Business Names –
| | | | |
| --- | --- | --- | --- |
| Flutter Me Shutters Photography | Shutter Up | Into the Wild Photo Shoots | Click and Blink with the Jackson |
| The Ultimate look photography | Delighted Pics | Shutters on the Members | Art And You In A Flash |
| Imagix Photo Studio | Impression Photography | Lens-bians Photography | Shutter surprise |
| vivid snaps | Perfect Capture | My tilted tripod | Happy filters |
| The People with the Lens | Lens Queen | X Apertures | Photopedia |
| Photo Phactory | Flawless Coral Photo Shoots | Tilting perspective | Freeze the seconds |
| Foxy Silver Snapshots | The Picture Patch | Grand Lens | Happy pixels |
| Perfectly Posed Photo Studio | Moonlight Photography | Grand Lens | Snapperly |
| Click And Shoot Studio | Photo Pick Studio | A Fine Portrait | Digital Track Lab |
| Picture Perfect Moment | Fade To Black Photographers | Click And Shoot Studio | Picture perfect |
| Ambient Portraiture | Bracketeers Photography | New view | Awe exposure view |
| Picturesque | Lensation Picture Studio | The smiley picture studio | Vibrant shades |
| The Artsy Lens | A Fine Portrait | Click a world | Space snapshots |
| A Lasting Impression | Nick with his Pic | Unleash the creativity | Pose I done |
| Strike a Pose with the Masons | Dream Wedding Studios | Every click | Flashy Filters |
| Polka-Dots Studios | Pristine White Studios | Picture bay view | Shoot it yaar! |
Photography Company Name Suggestions
Photography is an art and not everyone possesses this art so if you are one of the lucky ones, then better make good use of your art and start your photography business by giving it an impressive and catchy name.
Check these Creative Photography Business Names:
| | |
| --- | --- |
| Photamora | The white room photography |
| Duo exposures | Picture bay view |
| Stopcam | Rare moment |
| Take a pic | Candy click |
| Lensking | Square frame |
| Photo factory | Photo with tripod |
| Roger's light photography | Kaptured |
| Second element pics | Focus tripod |
| Twenty-two seconds love | Frame fuchsia |
| Nick with pic | Lens reflex |
Unique Photography Business Names
There are many different names of photography and photographer names which are unique names for a photography business. We act as a photography business name generator.
Here is a list of creative photography business names.
| | | | | |
| --- | --- | --- | --- | --- |
| Special Moments Studio | ClicksLensation Picture StudioLove | The Full Exposure Pictures | Smiley snap | Dream Photography |
| Moments Perfect Capture Event Lens Sensational | The Flash Me Photography | The Dark Room Portrait Studio | Photoberry | Celebration Photography Studio |
| The family Photography | Lensation Picture Studio | The Artsy Lens | Freeze the second | Bright Diamond Studios |
| Awesome Offspring Photography | Natural Light Photography | Just Shoot Me Photographs | Splash work | Baby Bee Photography |
| New View Photography | Photo Phactory | Mom & Pop PhotoShop | Delighted Pics | Special Moments Studio |
| Picturesque | Perfectly Posed Photo Studio | Picture Perfect | Cool Kids Studios | Don't Blink Photography |
| Mama's Moments Photography | Honey-Lens Pictures | Events Studios | Fun Family Portraits | Shutter's moment |
| Captured Moments | Ambient Portraiture | With Love" Photography | Clicks Expert Camera In The Moment | Merge memories |
| Keep That Smile Picture Studio | Lens-bians Photography | Lovestruck Photography | PhotoShop Styles And Poses Digital | Get it pics |
| Flutter Me Shutters Photography | The Lens Queen | Heavenly Maternity Photography | In a Pinch Pictures | Tripod buddy |
| The Picture Patch | Laura's Tilted Tripod | Sweet Baby Studio | MakerCandid CapturesFlutter Me Shutters | Foxy flash |
| Frame Me Please Pictures | Strike a Pose Photo Studio | Reflect elements | Kiss the Bride Wedding Photography | Opensky |
| Zoomin' Photos | "I Do" Photography | Curious caption | Wedding Photography | Soulful Memories |
| Bracketeers Photography | In The Moment Photography | Own filters | Photo Shoots Studios | Flashes with Scented Candles |
A Few More Creative Photography Business Names
We will help you select the photography names not taken yet. A major photography names list here will assist you.
| | | | |
| --- | --- | --- | --- |
| Family Photo session | Cool Kids Studios | LensesSublime Pearl SmilesPolaroid | Captain Picturesque Modern Photo Capture |
| The Open Studio | Friendly Photo session | ImpressionPhoto ExpertKeepsake KeepersWild | Photo Photoset Capture Crew The Artsy Lens |
| Special Moments Studio Transformation | Galleries Friends Photo | Photographers Photo Artist Forever Photos | Magic Click And Shoot Studio Classic Shots |
| Set All in the Family Trendy | Captures Hollywood Photo | Photographer Flash Fiends Color Shot | Studios Photo Pros Perfectly Posed Photo |
| Lovestruck Photography | Unique Snaps | Photography Noir Photos Every Moment | Studio Cute Galleries Photo Ready The Picture |
| Ideal Photo session | Wow Images | PhotosEvents RememberedHigh Click | People with the Lens Emerald |
| Victory Images | Idol Photo | Ambient photography | PhactoryDream PicturesPortrait ProsLens |
| Vows Pictures Personal Proofs Photo Pick Studio | Caption Perfect Photo | Moments of photography | StudiosPleasing Portraits Flawless Coral Photo |
| Portraits Picture Perfect Moment Candles | Photographers Bright Media Perfect | Natural moments | Celebration Photography Studio |
| Click Ambient Portraiture Belle | Photography Perfect Click Fade To Black | Say Cheese Photo Studio | Camera Crew Shutter Up Love |
| Photo Moments Remembered Bracketeers | Photography Super Lens One Cherished | Its All About Moments | You Shine Vivid Memories |
| You In A FlashYour First PhotoMoments | MadeLens-bians PhotographyZeus | Lind Justin Photography | Mr. Portrait Cherished Captures Pin Me Up |
| Photo session Memory Makers Shutters on the Camera | MembersVenus PhotoMoment MakerArt And | Angelic Blossom Exposures | Photo Pros Moonlight Photography Classic |
| The Wild Photo Shoots Themed Photo Memory | LaneClick and Blink with the JacksonsTurnkey | Photo Pick Studio | PatchCute ImpressionsPicture |
| Camera Making Memories Pristine White | StudiosTeam Photoset Master The MomentInto | Refined Golden Captures | PerfectFoxy Silver SnapshotsDawn |
| Wedding StudiosPortrait ProMaking | MemoriesPolka-Dots StudiosProfile | Color Shot Studio | Photography Remembering |
| MasterMagical MomentsStrike a Pose with the Camera | MasonsPortrait SessionMake It SnappyDream | Face Print Lab. | Queen Elegance Captions Precious Moments |
| PhotosLucky LensCapture the MomentPolaroid | SessionLuxurious LensNick with his PicPortrait | Photography Neo Photographer Creative | ShootsDiva ShotsPortrait PosesPhoto |
| Stylish Pics Studios | Studio Party PhotosetFlash Parties Weddring | Soulful memory pixels | Flawless Coral Photo Shoots |
| Cheese Photo StudioPhoto UpLighted | MattersClick Studio CapturesParty | Well captured | Click Studio Captures |
| Image PhotographyPhotoProLens Of LightSay | CapturesSwim Snaps StudioNew Way | A Beautiful Self Portrait | Fade To Black Photographers |
| Fine PortraitPhoto ArtworksIn A FlashA Lasting | Zoomin moments | Sublime Pearl Smiles | Camera Shot Photography |
Cool Photography Business Name Ideas
There are many clever photography names which are very cool. A list of creative photography names is given below.
Some cool photography business name ideas are as follows:
| | | |
| --- | --- | --- |
| Lens queen | Camera stop | Studio Photogenic Timeless Tokens Stylish Pics |
| The camera club | Photo hub | StudiosPicture Delight Instant Photos Portrait |
| Smile, please | Photo grid | And Cakes StudioBlack-N-WhitePixel studio |
| Picture perfect | Click time | StudioBaby Photo Bliss eleven Quality PixelsBest |
| Photogenic you | We create | Photo Bride Wedding Photography Star |
| Your memories | Shutters vivid snaps Flawless Images Serious | Moments Photographer three studio Rings |
| StudioGrand SnapsSnap Perfect Delighted | Photography Picturesque Aesthetic PhotoCliento | Photo Family Photography Smooth |
| Shots Impression Photography Glam | Photography Picxellence Apollo | Photography Snap Captures Catchy |
| Photo Photography by furla studio Portraits And PosesArtwork | Pictures Single Flash Photography Imagix Photo | Swim Snaps Studio |
| Photography Outstanding Studios Snazzy | PicsNovel Images Snap ServiceThe Ultimate look | Wedding Photographers |
| SnapsIn a Pinch Pictures Passion StudiosStrike | A Pose Special Moments | Wild Image Photography |
| Studio Perfect Shutters Timeless | Classics Celebration Photography | Sublime Pearl Smiles |
| Studios Picsmania | Camera Mama's Moments Snaps Celebrity | High Click Photography |
| Simple Picture Star Adventure PhotoCean One | Productions Smile Photography Broadway | Color Shot Studio |
| Say Cheese Photo Studio | Pictures Cartoon Photo Wedding | Capture the Moment |
| Photography Digital PhotographerMom & Pop | Pin Me Up Photography | Timeless Treasures Mayo |
Still Undecided?
Try out these free business name generators to help spur the creative juices, and if you are feeling lucky why not consult DZYNIN to help you grow your business.
Creative photgraphy business names
Let us make your business grand with some creative photgraphy business names
| | |
| --- | --- |
| Vivid snaps | Photo phactory |
| The ultimate look | Perfect capture |
| Lens queen | Moonlight photography |
| The picture patch | Click and shoot |
| Photo studio | Polka studios |
Creative Ideas for Photography Business Names
Here you will find many ideas for photography names.
| | |
| --- | --- |
| Say cheese photo studio | It's all about moments photo studios |
| Camera Crew Shutter Up Love | The picture master's junction |
| Color shot studios | Camera shot photography |
| Magic click and shoot studio | Ready steady cheese!! Photo studio |
Creative Photography Business Ideas
Creative Photography business ideas will help you get the right name for your business.
| | |
| --- | --- |
| Remember worthy photography studio | Queen elegance captions precious moments |
| Photogenic you !! | The photography club |
| Stylish pics studio | The photography station |
| Snaps in a pinch | Classics celebration photography |
Free Creative Photography Business Names Generators
Shopify is a well known platform that creates software for online stores. The administration additionally offers an extraordinary device that will effectively choose novel photography names. Basically enter the watchword identified with your image and select any alternative advertised.
2. Business Name Generator – Website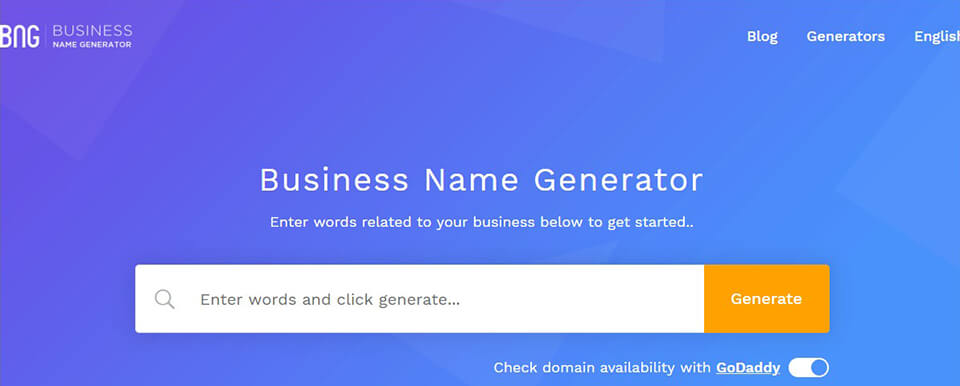 It is safe to say that you are a working drone who can hardly wait to begin your very own venture? At that point this generator is exactly what you need! Enter 1-2 catchphrases, press Enter and pick among various varieties. What's more, BNG consequently checks the accessibility of area names by means of GoDaddy. In this way, it is conceivable to get a rundown of accessible areas in a few ticks.
3. BrandBucket – Website – Website

Searching for uncommon photography business names? At that point attempt BrandBucket service. This convenient generator offers in excess of 37 thousand instant names. Enter unmistakable watchwords and select one of three classifications: All, Generated or Keyword.

Panabee is far more than just an inventive photography name generator. This is an assortment of generators which are intended to assist you with finding the correct name for your application, informal community record, area or organization. On the off chance that the choice you like isn't free, you can pick comparative varieties. The administration likewise offers to pick an area name and check it for accessibility.
5. Names For Brands-Website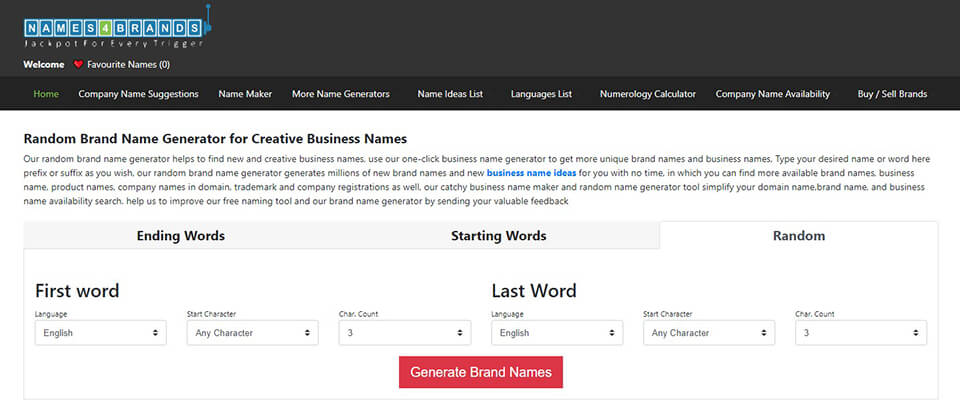 If you are looking for a more complex photography names generator, you have just found it. The site Names 4 Brands offers name generators, name numerology calculator as well as a domain name search. Everything you need is in one place!
5 Free Logos for Photographers
Here are a few free logos which you can use with your photography business names as a printables or for your site/portfolio courtesy of DZYNIN.
1. Free Logo "Minimalistic Lens"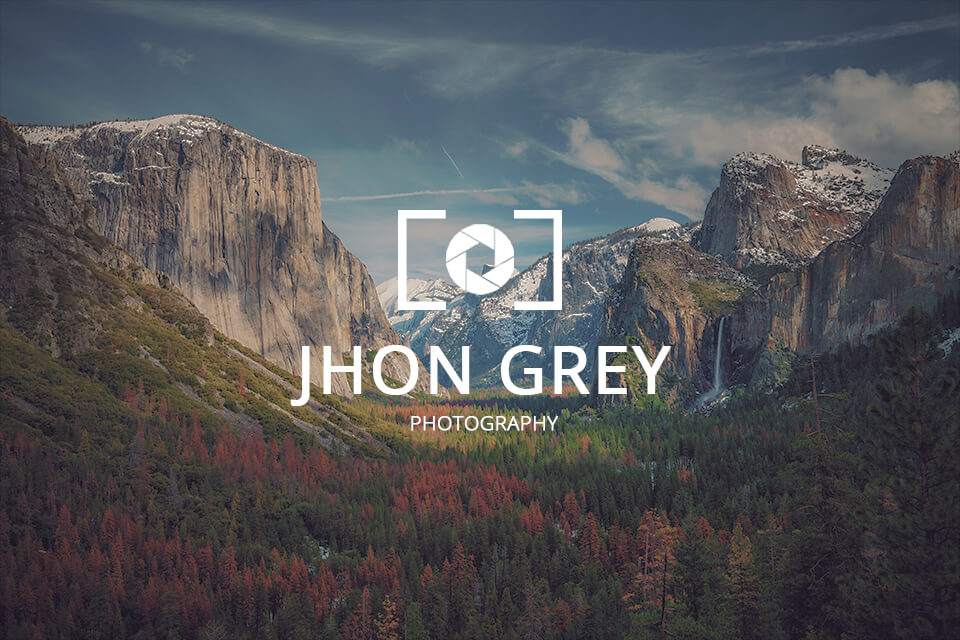 A creative logo with a minimalistic camera and a name under it. Is great for any photo in any color.
2. Free Logo "Handwritten Name"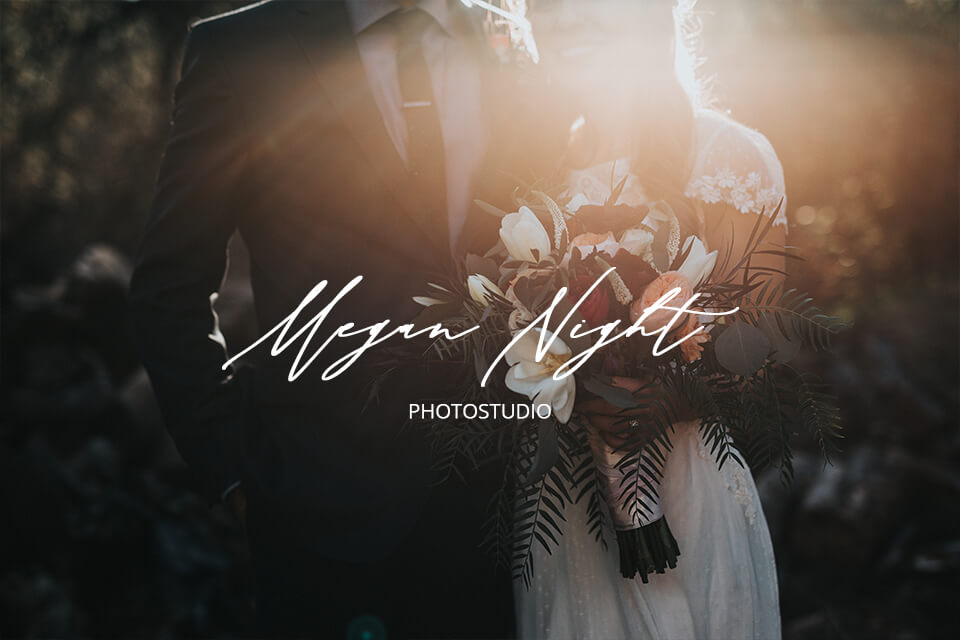 A logo where the main focus will be on your name. Ideal for photos on a light background.
3. Free Logo "The Name in the Frame"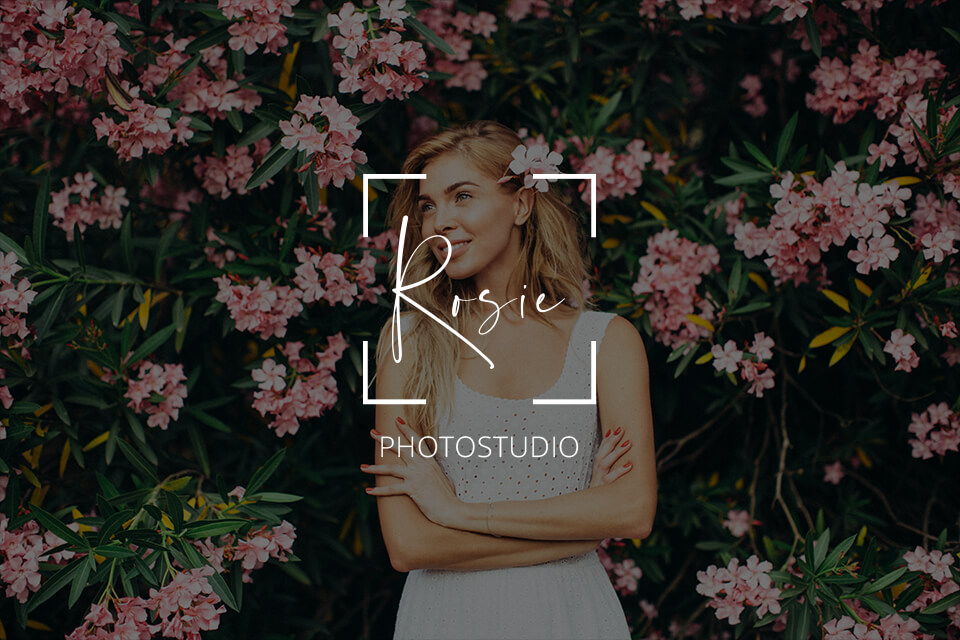 This is a minimalistic design with your name inside the frame.
4. Free Logo "Minimalistic Camera"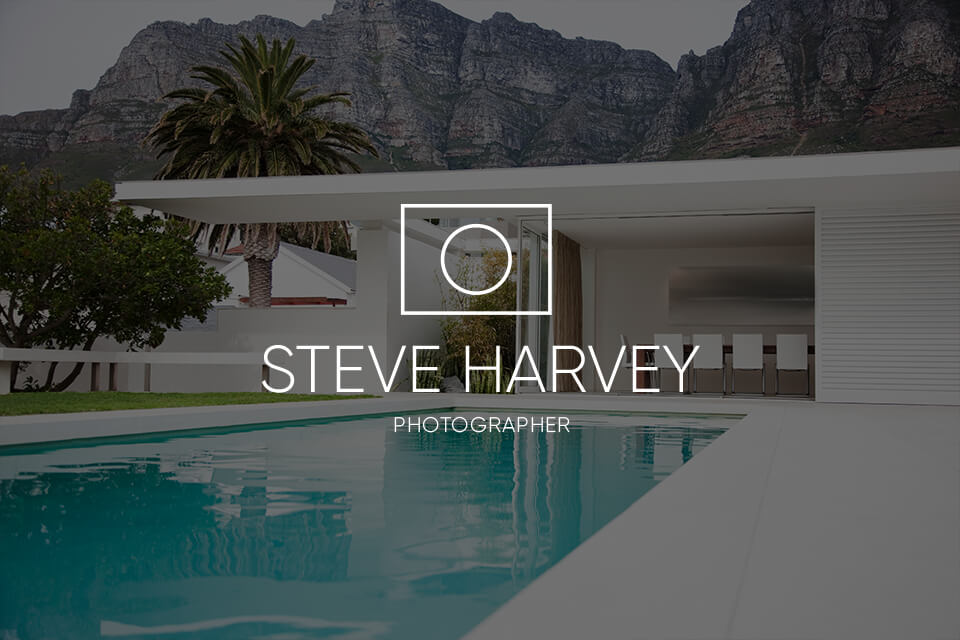 A fairly simple and elegant logo in which there is nothing superfluous. Perfect for photos on a dark background.
5. Free Logo "Bold Camera"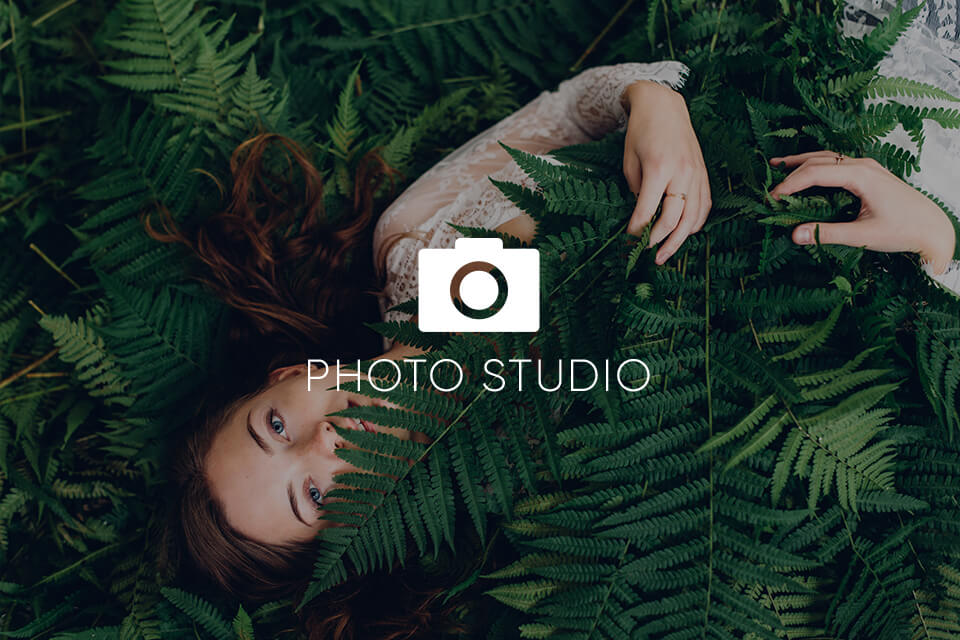 The camera that will be clearly visible on a dark background, as well as the ability to put your photography business name.
dance studio business cool names for photographers creative names for my photography business creative names for your photography business creative photography business name ideas creative photography business names good name for a photography business good name for photography business good photography business names growth hacking east london growth hacking essex growth hacking in essex growth hacking stratford how to choose a photography business name How to Choose Photography Business Name? how to name a photography business how to start photography business from home open a dance studio photography business ideas photography business names generator unique photography business names what do i need to start a photography business